RADIO (SELECTION)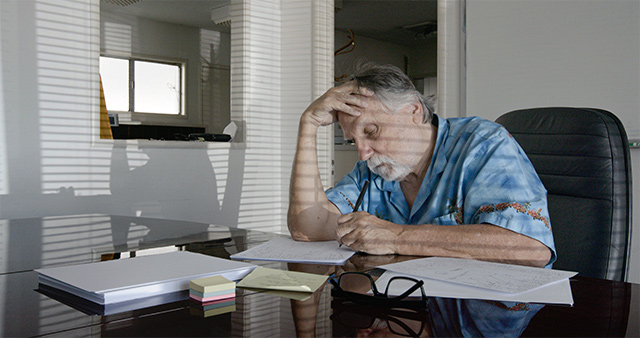 The Signal Line
43', 2021.
"Somewhere, perhaps in the unconscious mind, there exists what we will label "the Matrix". The Matrix knows no boundaries and has no limitations – it contains all information about all things. It could be thought of as omnipotent or you could think of it as a data base etc. The Matrix has within it 'Patterns' – think of these as points within a 3 dimensional box. The 'Patterns' within the Matrix each pose and radiate their own energy. This energy is emitted in the form of a signal or 'signal line' which is peculiar to that specific pattern." – Coordinate Remote Viewing (Theory and Dynamics), David Morehouse, July 14, 1988, CIA declassified archive.
"The signal line" will be a sci-fi paranormal documentary on the edge between divination and espionage, New Age and new tech, a film about the possibility of perceiving the invisible, of seeing through walls, bodies, time and space, and a film about the possibility of sharing these visions. Taking place in the San Francisco Bay Area, the film was blocked in the middle of its making by the pandemic, and we were constrained to remote view any further development. For "El Caldo", "the signal line" will take the form of radio piece, sharing some situations we could record before 2020, as well as new materials that we will have been able to gather by other channels, which cannot be explained by known physical or sensory means.
Narration by Myriam Lefkowitz. With the participation of 4 viewers from CRVers. Recorded by Sam Huff, Alice Lejeune, Simon Ripoll-Hurier & Erin Turney. Edited by Simon Ripoll-Hurier, with help by Myriam Lefkowitz & Laetitia Striffling. Mixed by Léo Roche (*DUUU).
Listen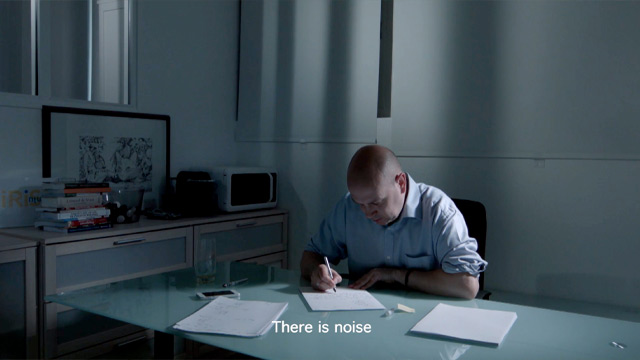 There is noise
108', 2020.
Performance radiophonique au cours de laquelle Simon Ripoll-Hurier revient sur plusieurs de ses œuvres récentes ou actuellement sur le chantier, à la manière d'un tour d'horizon des questions qui l'occupent dans son travail,
performance réalisée le 1er décembre 2020 dans les studios de ?node à La Générale, dans le cadre du cycle Reflexio organisé par Matthieu Saladin.
Télécharger l'émission
Diana
57', 2017.
Le 10 janvier 1946 à 11h58, une grande antenne du New Jersey émet un signal radio vers la Lune, et en capte un faible écho. Simon Ripoll-Hurier part sur les traces de ce premier rebond lunaire et rencontre, en chemin, une série de passionnés occupés à établir des communications à distance.
Réalisation : Gilles Mardirossian / Mixage : Manuel Couturier / avec Sophie Houdart, Laurent Haas, Steven Lefkowitz / 1ère diffusion : 20 sept. 2017
Diana [16.06.2015]
They set the camp in the evening of June 16th, 2015, near the Laffrey Lake in the Alps, and start operating at 00:00. The Moon is new and they will take turn at the 4 stations until 6AM.
Ils installent le campement dans la soirée du 16 juin 2015 aux abords du Lac de Laffrey dans les Alpes, et commencent à opérer à 00:00. C'est la nouvelle Lune et ils vont se relayer jusque 6h sur les quatre stations.
Station #2 - Parabolic microphone
avec Betty Biedermann, Martina Margini, Denis Morin, Théo Robine-Langlois, Chloé Sitzia, Robyn Wilton / Image: Sophie Lvoff / Produit par l'Ecole du Magasin - Session 24 (Betty Biedermann, Sophie Lvoff, Martina Margini, Théo Robine-Langlois, Asli Seven, Chloé Sitzia, dir. Estelle Nabeyrat) pour Take You There Radio.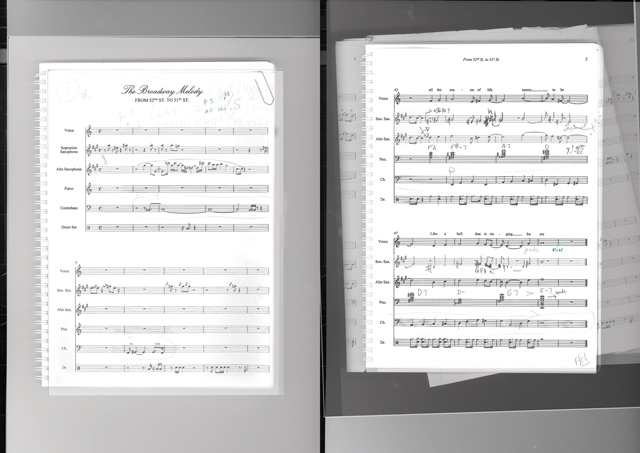 The Broadway Melody
59', 2013.
Transcription of the sounds recorded while walking down Broadway, NY (from 72nd to 9th street). The randomly picked samples of chatters are performed by a couple of singers, the horns by a piano, the roaring motors by a contrabass, the screeching brakes by an alto saxophone, the birdsongs and other whistles and sirens by a sopranino saxophone, and all the beats, slams and rubbings by a drum.
Transcription musicale de sons enregistrés en marchant sur Broadway, NY (de la 72ème à la 9ème rue). Les conversations enregistrées au hasard de la marche sont exécutées par un couple de chanteurs, les klaxons par un piano, les ronflements de moteurs par une contrebasse, les crissements de freins par un saxophone alto, les chants d'oiseaux et autres sifflements et sirènes par un saxophone sopranino, et tous les battements, claquements et roulements par une batterie.
Réalisation : Gilles Davidas / avec Sarina Basta, Jérémie Bastard, Nil Dinç, Julien Molko, Lucas Morin, André Pasquet, Nicolas Poignet, Raphael Quenehen, Laurent Valière / Prise de son et mixage : Jean-Louis Deloncle, Kevin Le Bars / Retours : Frédéric Changenet / 1ère diffusion : 5 sept. 2013
AVEC *DUUU (SELECTION)
Première nuit après travaux
36'50'', 2017.
Pour célébrer la fin des travaux du nouveau Confort moderne, et avant de l'inaugurer officiellement, une fête y est organisée par la radio *DUUU. Elle rassemble une cinquantaine de personnes qui font toutes partie de la « tribu » du Confort. Les micros sont câblés, le karaoké est prêt, le punch aussi. La fête peut commencer.
Enregistrement : Julien Brulé, Simon Ripoll-Hurier, Laetitia Striffling / Montage : Simon Ripoll-Hurier / Mixage : Julien Brulé
Plans de travail
collection, ~10' each, since 2014.
A quoi ça ressemble, un espace de travail ? Comment ça sonne ? Plans de travail est une collection de visites d'ateliers d'artistes, et d'autres espaces de travail.